More than 20 years of experience in the abrasive field, is Chinese leading supplier of silicon carbide and related products.
The Best Supplier in China For Silicon Carbide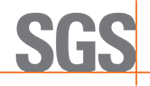 As a crucial supplier of abrasive products, Henan Superior Abrasives Import & Export Co., Ltd maintains close contact and strategic cooperation with many famous multinational corporations. Our market covers America, Canada, Mid-east, Russia, Spain, South Africa, Southeast Asia and etc.
Metallurgical raw materials
Black Silicon Carbide 
Black silicon carbide is a widely used abrasive product, with excellent wear resistance, high hardness, high density, low impurities and other advantages, commonly used in sandblasting grinding, polishing, free grinding, making various abrasives, etc.
Green Silicon Carbide
Green silicon carbide is made from quartz sand and petroleum coke refined in a resistance furnace, due to its relatively stable chemical properties, high thermal conductivity, low coefficient of thermal expansion, and good wear resistance.
Submit your requirement through our inquiry form to get an instant quotation from Our Sales Team.
Calcined alumina, a derivative of raw alumina, plays a pivotal role in various industries owing to its unique properties. Production Process: Transforming Raw Alumina into
Carborundum, also known as silicon carbide (SiC), can display a range of colors for a couple of reasons: Crystal Structure Variations Silicon carbide is a
In a recent endeavor, our sales team had the privilege to serve "A" company, a reputed electronic materials firm based in Japan. The initial communication